Nordic Computer Contributes to the UN SDGs
Sustainability isn't just a buzzword anymore – it's an essential requirement. Since climate change threatens our future on Earth, it's crucial to act now. In order to guide us toward a more sustainable future, the United Nations (UN) has set 17 Sustainable Development Goals (SDGs).
In today's world, businesses play a crucial role in achieving the SDGs. Many companies have become aware of this reality and are now taking steps to align their operations, processes, and workplaces to comply with sustainability principles. Nordic Computer strives to be one such company.
In this blog post, we will explore how Nordic Computer is working towards two specific SDGs: Goal 9 and Goal 12.
What are the Sustainable Development Goals?
In 2015, the UN member states embraced the so-called 2030 Agenda for Sustainable Development, which according to the UN, contains "a shared blueprint for peace and prosperity for people and the planet, now and into the future." The basis of the Agenda is the 17 SDGs, which serve as a framework guiding the countries, their governments, and organizations in their efforts to make life on Earth sustainable. The framework highlights the importance of shared environmental, social, and economic goals and sustainability at their core.
There are as many as 17 Sustainable Development Goals, which focus on various issues in today's society. We at Nordic Computer realize that it is impossible to work alone on all the goals of the UN's Agenda. Therefore, we have started a collaboration with Zeal of Zebras, a company specializing in helping businesses like ours become more sustainable. Together, we fight to help the climate and society while focusing on Goal 9 and Goal 12 within the UN's Sustainable Development Goals.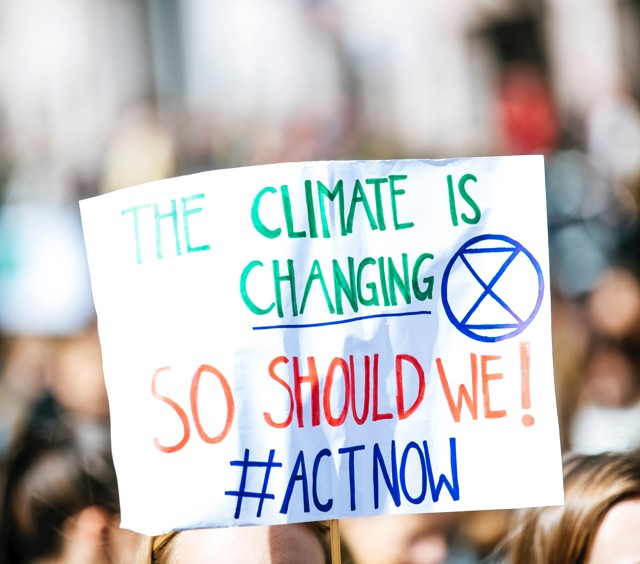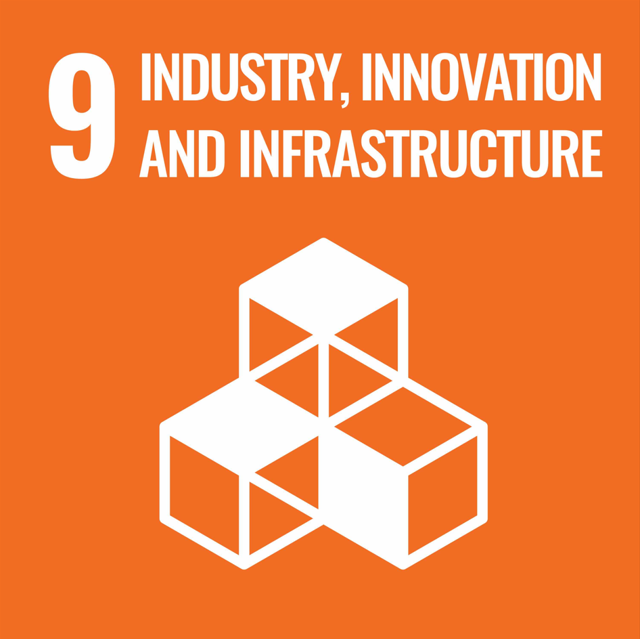 Goal 9: Industry, Innovation and Infrastructure
Goal 9 refers to the actions made to build high-quality, sustainable, and resilient infrastructure on both a regional and an international level to boost the economy and ensure people's well-being on a global scale. We at Nordic Computer are specifically part of Target 9.4, which states that by 2030 it is essential to "upgrade infrastructure and retrofit industries to make them sustainable, with increased resource-use efficiency and greater adoption of clean and environmentally sound technologies and industrial processes."
This goal relates to our external practices, which can be understood in the form of services, products, and guidance that we offer to our clients. We provide a circular value proposition to our clients - end-of-life maintenance, which increases resource-use efficiency as it prolongs the usage time of already produced hardware. We also sell refurbished hardware suitable for upgrading IT infrastructure and offer buy-back and recycling of hardware that can no longer be used.
How do we contribute to the Goal 9?
Third Party Maintenance
Our third party maintenance (TPM) can help to prolong the use of data center hardware when it is at the end of service life (EOSL), i.e., no longer supported by the original manufacturer. Data center hardware can function effectively for 10 or even 15 years; therefore, buying new equipment when the existing one is at the EOSL has an unnecessary negative environmental impact. Through our TPM, it is possible to avoid the carbon footprint of one whole generation of hardware equipment, including all the emissions generated during mining, refining, and transporting finite materials and subsequent production and distribution of the new hardware equipment.
Refurbished Data Center Hardware
Another way of helping the environment is to reuse the hardware. By selling refurbished data center hardware, we help prolong the life cycle of hardware that has not been used to its maximum life span. This way, our clients can reduce their overall carbon footprint. Since most data center providers get rid of their hardware equipment when it still functions well, the buyers of refurbished equipment can get the high-end equipment used only for 15 or 20 % of its total life span.
Hardware Recycling
The hardware that has been utilized to its maximum life span and can no longer be used or repaired is recycled by us. The secondary raw materials are extracted from the non-functioning hardware, sold, and further used to manufacture new products. As the materials extracted from hardware can be used instead of mining new materials, this process saves not only on CO2 emissions generated during the mining process but also protects the finite materials and non-renewable resources.
Goal 12: Responsible Consumption and Production
Goal 12 relates to ensuring sustainable consumption and production patterns. We at Nordic Computer currently work on Target 12.2 and Target 12.5, which state that by 2030 it is crucial to "achieve the sustainable management and efficient use of natural resources" and "substantially reduce waste generation through prevention, reduction, recycling and reuse," respectively.
These targets relate primarily to our internal practices, which we are gradually trying to redevelop to get closer to a sustainable transition. Here are sustainable initiatives that we have already implemented or are currently working on to implement in the nearest future: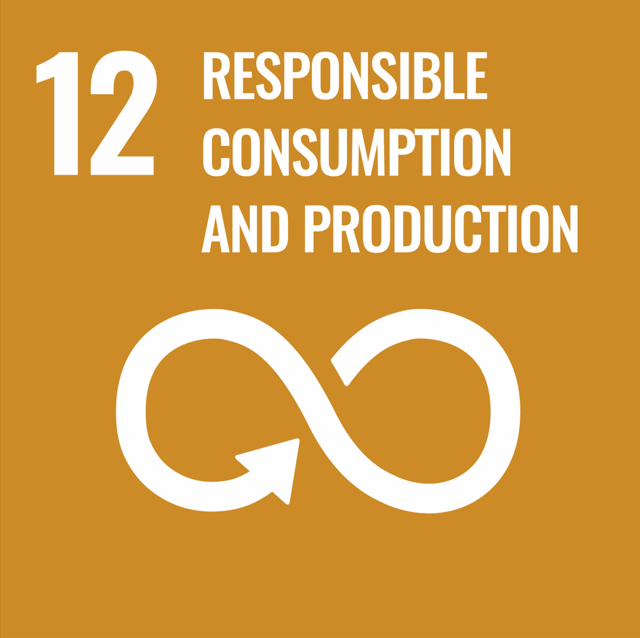 How do we contribute to the Goal 12?
Warehouse and Logistics
Pallets that cannot be used are sold further to make other products, such as garden chips.
When packing pallets, we finish with a layer of wood to make them stackable to save as much space as possible during transportation, minimizing the need for multiple trucks.
In cooperation with our courier partners and customers, we try to minimize CO2 generated during the transportation of our products by offering green shipping and longer delivery option, as well as clarifying where parcels are going and how we can potentially minimize weight and volume.
We recycle e-waste in cooperation with Stena Recycling A/S.
We sort our waste and plastic into three fragments, making recycling general waste more efficient.
We reuse all parcel fillers, such as Styrofoam, which means we have not bought any new ones for 5 years.
Our shredded paper fillers are 100% reused.
Bubble wrap is also reused.
Our cardboard boxes are made from recycled material.
We reuse our pallets and ensure they are heat-treated, which is a more sustainable and safer option than chemical treatment.
Offices and Technical Premises
Employees who can work from home are encouraged to do so as they save CO2 on transportation.
We strive to procure used or refurbished laptops, mobile phones and other electronics for our employees.
In order to minimize paper waste and promote digitalization, each of our employees will soon have one reusable business card made out of recycled plastic. A QR code on each business card can be easily scanned, and contact information can be saved to clients' or partners' smartphones.
Employees are encouraged to take lunch leftovers home to prevent food waste.
We procure fair trade organic coffee for our coffee machines.
We will soon substitute regular trash cans with bins suitable for sorting waste and subsequent recycling.
We have optimized our operation and closed a small data center in our basement, resulting in monthly energy savings of 12-15,000 kWh.
We are currently in the process of developing methodologies for quantifying the amount of CO2 saved during the above-mentioned practices. Besides, we strive to constantly improve on our path towards sustainable development through mutual learning and sharing sustainability best practices with our partners.
According to Goal 12, it is also important to inspire other companies to do the same – embrace sustainable approaches and report on sustainable practices. We hope that talking about our internal practices can inspire our partners and other companies like us to minimize their environmental impact.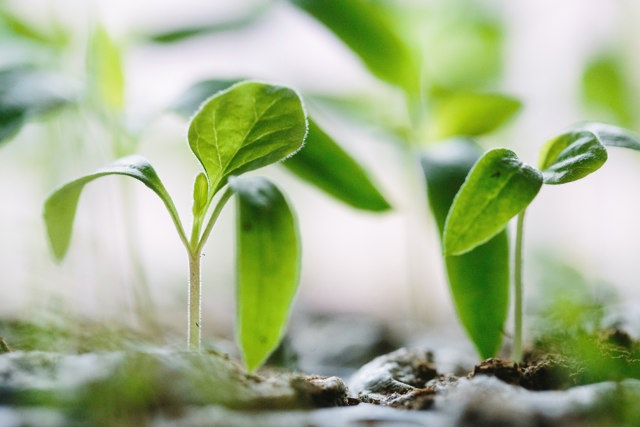 Nordic Computer: Leading the Way in Sustainable IT Solutions
At Nordic Computer, we realize that we are still at the beginning of our path towards sustainability and a circular business model. We know we are still part of the problem, but we believe we can also become a part of the solution. Through our products and services, such as third-party maintenance, refurbished hardware, and hardware recycling, we offer a circular value proposition for our clients.
By transforming our internal practices, we're trying to minimize our negative impact on the environment and promote responsible consumption and production patterns in the IT industry. We believe businesses can play a crucial role in creating a more sustainable future for all, and we are committed to doing our part.
If you want to learn more about how we can help you reach your green goals, visit our sustainability section or contact us by filling out the contact form below.
Sources:
Donnelly, C. (2022, March 9). Datacentres and climate change: Operators accused of being all talk and no action on sustainability. Computer Weekly. https://www.computerweekly.com/feature/Datacentres-and-climate-change-Operators-accused-of-being-all-talk-and-no-action-on-sustainability
SDG Knowledge Platform. (n.d.). Goal 9: Industry, Innovation and Infrastructure. Retrieved March 22, 2023, from https://sdgs.un.org/goals/goal9
SDG Knowledge Platform. (n.d.). Goal 12: Responsible Consumption and Production. Retrieved March 22, 2023, from https://sdgs.un.org/goals/goal12
SDG Knowledge Platform. (n.d.). Goals. Retrieved March 22, 2023, from https://sdgs.un.org/goals
SDG Knowledge Platform. (n.d.). Transforming our world: the 2030 Agenda for Sustainable Development. Retrieved March 22, 2023, from https://sdgs.un.org/2030agenda
Image Sources:
Photo by Appolinary Kalashnikova on Unsplash
Photo by Markus Spiske on Unsplash
Photo by Francesco Gallarotti on Unsplash