Service Desk Employee in an International IT Service Company
Are you a highly motivated IT service person with exceptional customer service skills seeking a rewarding career in international IT service? If so, Nordic Computer is looking for you!
Nordic Computer is a leading Danish IT service company specializing in datacenter maintenance and the sale of refurbished datacenter hardware. We take pride in helping our customers extend the lifespan of their IT infrastructure, reducing costs, and minimizing their CO2 footprint.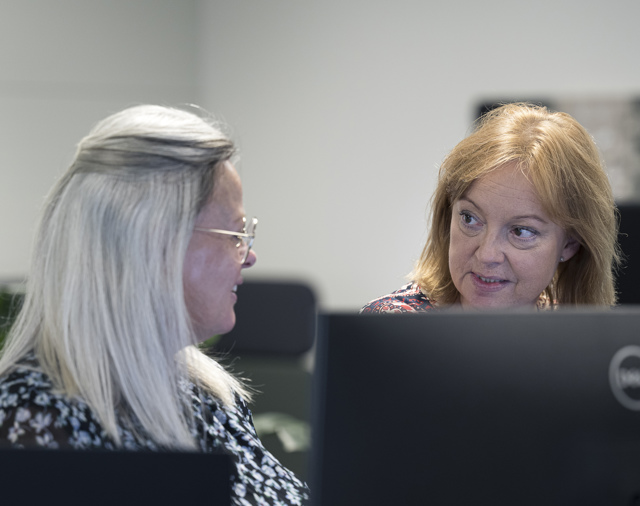 As a Service Desk Member Your Responsibilities Will Include:
Be the connecting person between the customer and our service organization, by dispatching, updating, follow up and coordinate service tickets
Building strong relationships with an assigned portfolio of existing customers
Ensuring accurate delivery of services to customers according to agreed service contracts
Acting as a bridge of communication between customers and internal teams
You will be operating from our Global Service Desk team located in Warsaw/Poland
The Ideal Candidate
We are seeking a team player with a genuine passion for customer care. You should be an open-minded individual who thrives on building connections with new people. In addition, the ideal candidate should possess the following qualifications:
Experienced in servicing and supporting international customers and end users of big IT Data Centers
Familiar with using ticket handling systems, for tracking customer intervention cases
Been working in an IT-related environment, so you are familiar with Servers, Storage, and network technologies
Strong skills in written and spoken English or French. If you manage German or Spanish that will be appreciated but not a demand
Ability to collaborate effectively with colleagues while also being capable of working independently
Project management and strong coordination skills
All needed HW tech skills that are relevant for the job will be taught by Nordic Computer at our test center in Denmark.
What Can We Offer You?
At Nordic Computer, we offer an exciting work environment with exceptional opportunities to develop and establish a successful career in a thriving company. Our workplace fosters a culture of influence, freedom with responsibility, and a strong sense of community
We understand the importance of work-life balance, providing a flexible job environment where you can seamlessly integrate your personal and professional life
We offer a competitive salary package commensurate with your qualifications, an attractive pension scheme with healthcare insurance, and a flat organizational structure with streamlined decision-making processes
Additionally, we value our employees and invest in their growth and well-being, cultivating a positive working culture
Our active staff association also organizes numerous social gatherings
Possible to work from home and from a shared office
Want to Join Our Team?
If you are interested in joining our team, please send your application to hr@nordiccomputer.com. Introduce yourself and explain why you believe you are the perfect match for us. For any further inquiries, please feel free to contact Linda Barslund, our Head of Service, at +45 2688 1979.
About Us
At Nordic Computer, you will work in an organization surrounded by passionate and skilled colleagues who, like you, are driven by orderliness, quality, and the desire to create value for our customers. 
We prioritize a strong working community and actively support efforts to continuously enhance and improve the skills of our employees.